So excited to get the photos up from this weekends Tacoma Wedding Expo! To all those of you who took their photos at our booth, thank you for all the fun and laughs. Those of you who weren't able to make it into the booth yet, there's still time. We'll be here until 4pm at the Tacoma Dome Exhibition Hall. Have fun viewing all the great photos we captured Here: https://truong.smugmug.com/Essence-of-Events/Bridesclub-Fall-Wedding-Expo-2/n-jLJRkD/ #TacomaWeddingExpo #EssenceOfEvents #Weddings
When it comes to designing the look of your wedding, somehow it always seems like it falls to the tablescape to pull together your concepts. Gathered on one table it holds the flowers, colors, food, and décor items that you want all in one space, so it seems fitting that just this one element can be almost the most important design part to your wedding. No pressure!
Essence of Events has pulled together a few of our favorite tabletops to help you gather a few ideas of the possibilities that are out there for your upcoming day. From classic to modern, bold to chic; we have all of your style bases covered.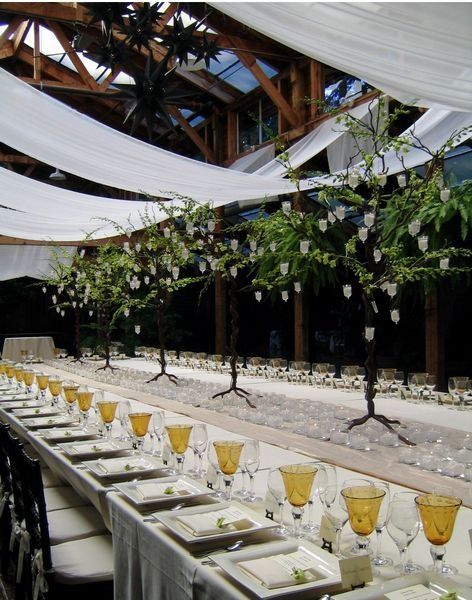 We love the fact that this table setting is kept very simple, but notice the amount of candle votives, both hanging from the branches of the centerpieces, and around their bases. When the light fades the room will change entirely.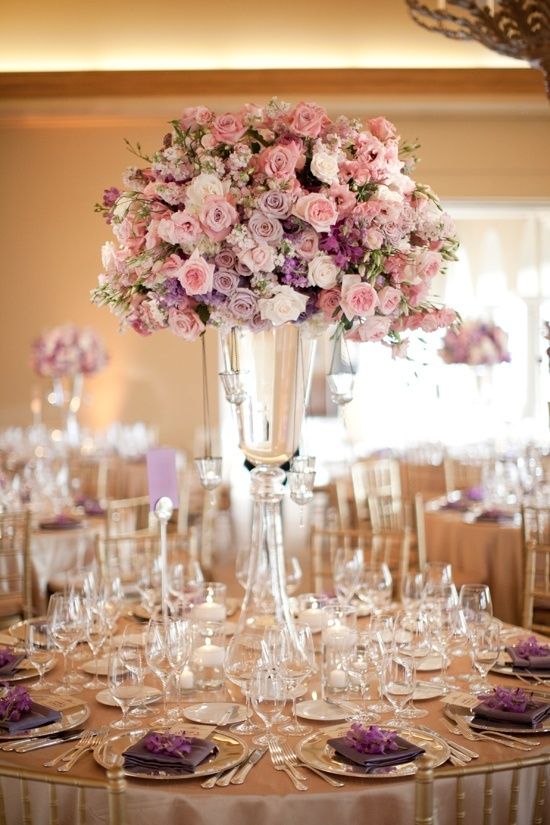 This arrangement is beautiful and classic; from the flower choice to the vase, chairs, and linens but unexpected twists were added with the hanging candles, mirrored chargers, and fun napkin fold.
The sprigs of spring blooms add a great texture to this arrangement fixed onto a gilded platform for a striking edge.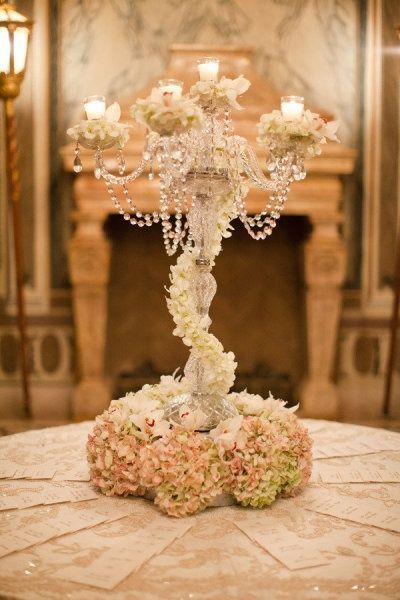 The way the flowers twist around the stem of this chandelier arrangement make an unexpected statement.
Fresh blooms at each place setting, like these peonies, brighten up a table and can sometimes replace a centerpiece.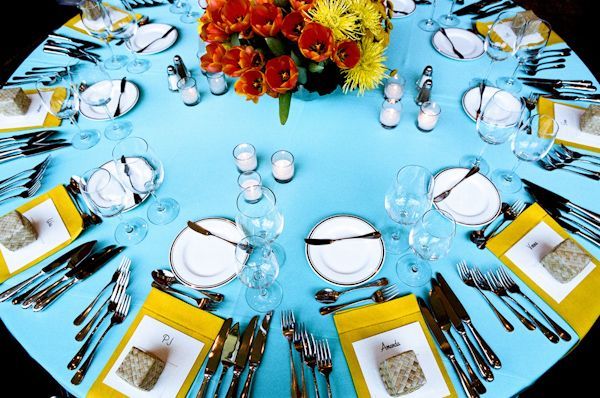 A bright table like this will bring a modern flare to your event.
Consider using bold goblets and textured linens to bring your color scheme to life and to add new elements to your table.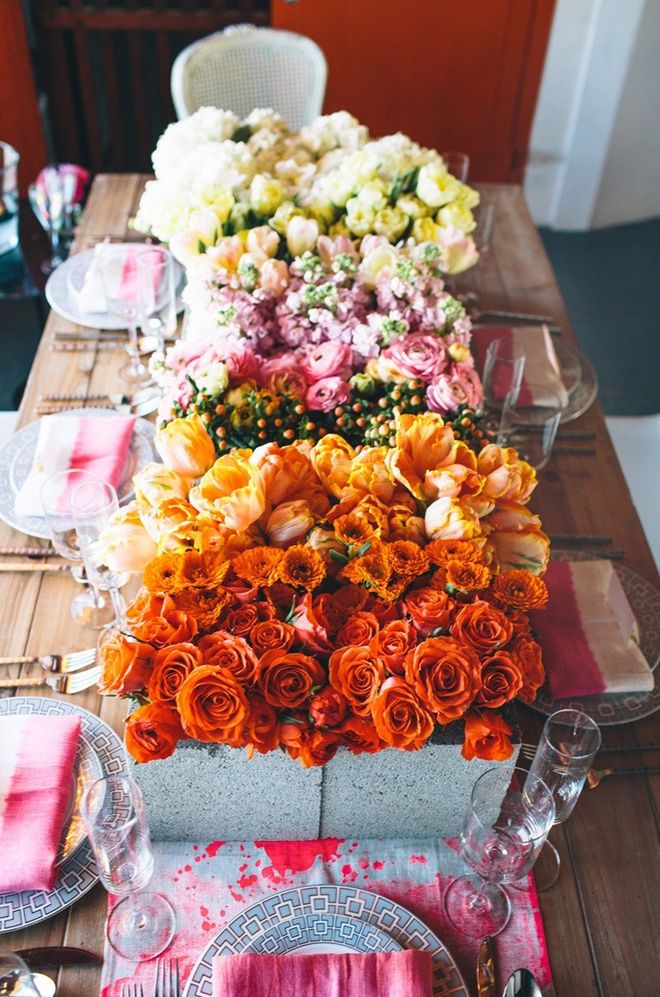 Low centerpieces of various shades and florals are hugely popular right now. Try using an ombre theme with your flowers too for added drama.
A simple and chic table using neutrals proves that sometimes basic is better.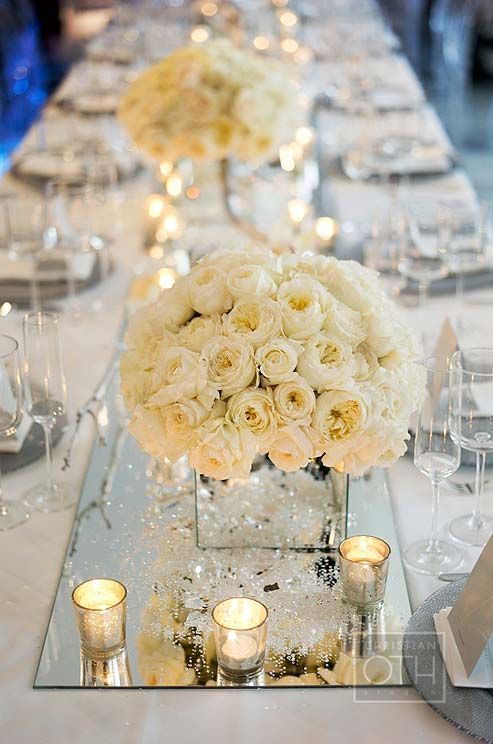 Use a mirrored runner and crystals to bring a new dimension to your table with this popular trend.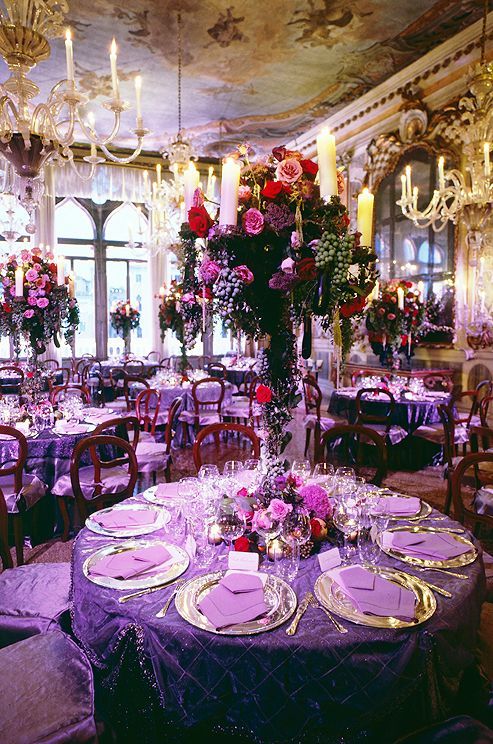 This is one of the most extravagant and flamboyant tablescapes we have seen, and we just had to share it with you!
Beautiful floral arches and centerpieces with hanging candles add a romantic feeling to this wedding.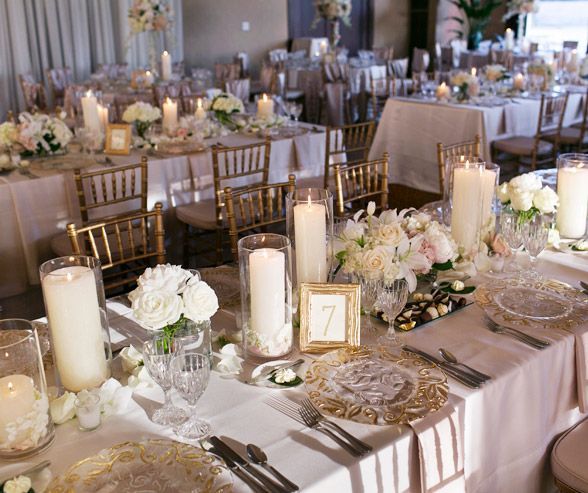 Simple white is always a great option, but add personality to your table with not so simple chargers.
The Chinese vases and fresh take on spring buds in bloom displayed are a wonderful addition to an otherwise plain table.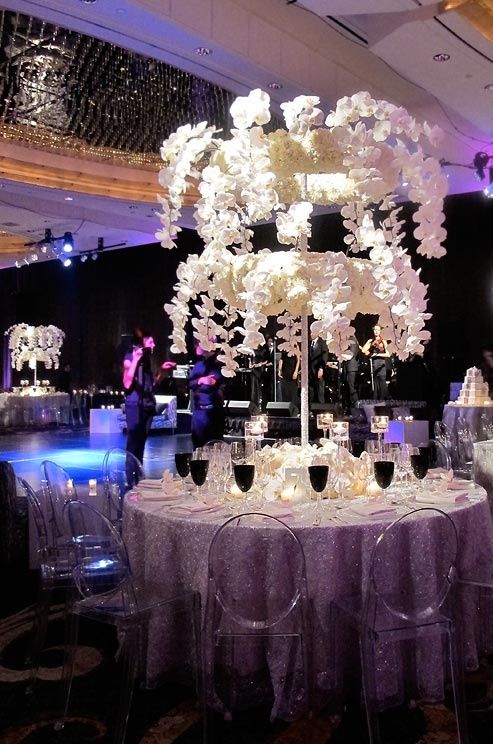 Consider having your floral arrangement be multi-tiered for a modern and fresh take on your centerpiece.
Such a beautiful, gold-dusted wedding.
For help designing your dream tablescape, wedding, or event, and for professional vendor recommendations who can help you create your perfect table and provide you with all of your rentals for your day contact Essence of Events.
For more information, and to schedule your free, initial consultation, call 253.292.1482 or email us at contact@essenceofevents.com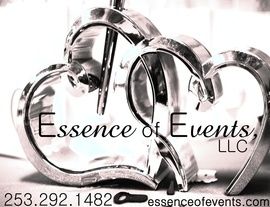 Written by Samantha Macrae
Today Essence of Events, LLC wants to take a moment to gather all of the photographs and snapshots we have collected of all of the "Elegant Elements" that go into a wedding. Of course there are the basics that you could strip a wedding down to; the ceremony (walking down the aisle, vows, and I-do's), the reception (eating, toasts, dancing). But what about the details that truly go into making a wedding a glamorous affair?
These small details at your wedding make a big difference and why people will remember your day long after they leave the reception. Trust us; you're going to want to know about these extra little things that will add lots of extras to your day.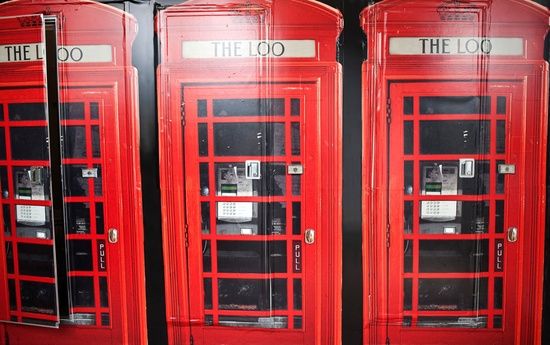 The bathrooms were decorated to look like English phone booths, always adding entertainment for guests no matter where they went!
Motion sensitive flowers on the floor bloom as guests walk over them. Small lighting details such as this make a huge impact!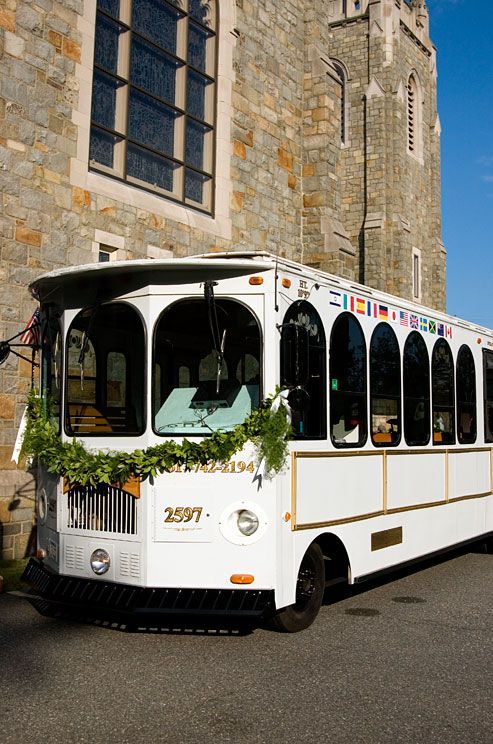 Consider providing transportation for guests if they are traveling between ceremony and reception. If it is a destination wedding, try to make it themed toward the location (like a Trolley if you are in San Francisco).
Use tiny potted plants to mark each guest's place, and then send them home as favors at the end of the night.
A wedding painter at your wedding to capture the live moments of the event is a popular option right now.
Surprise your guests with fireworks at the end of the night, it will sure to be a wedding they will never forget!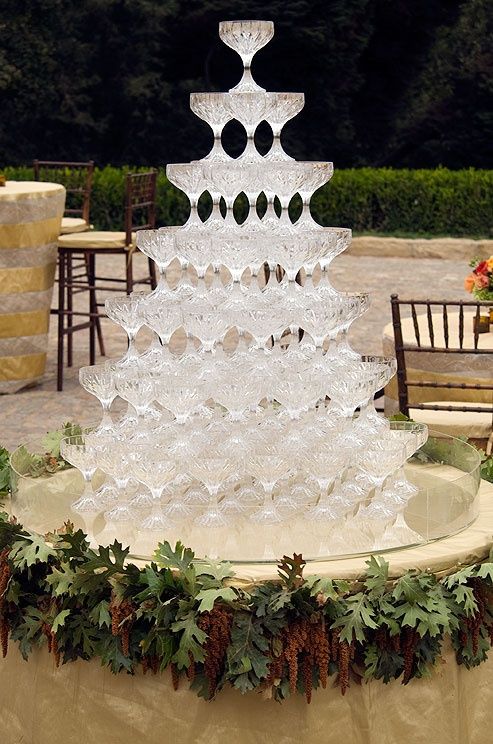 Champagne towers are the most elegant moment of any wedding or event.
We love unique and interactive photobooths such as this.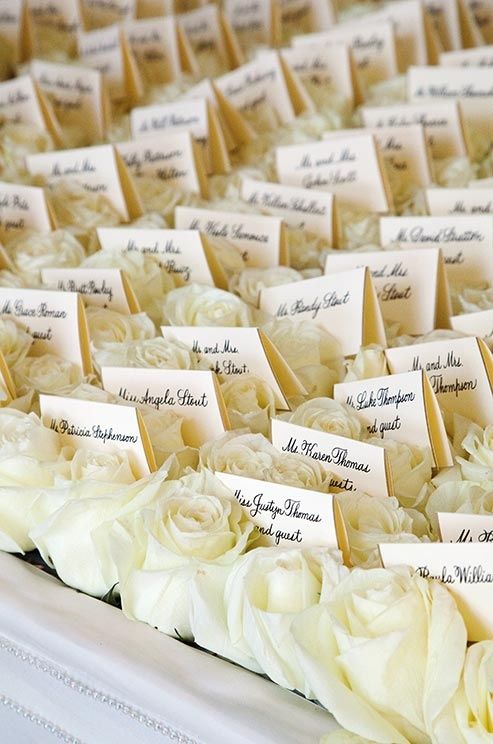 Display your escort cards beautifully in a way your guests are sure not to forget soon.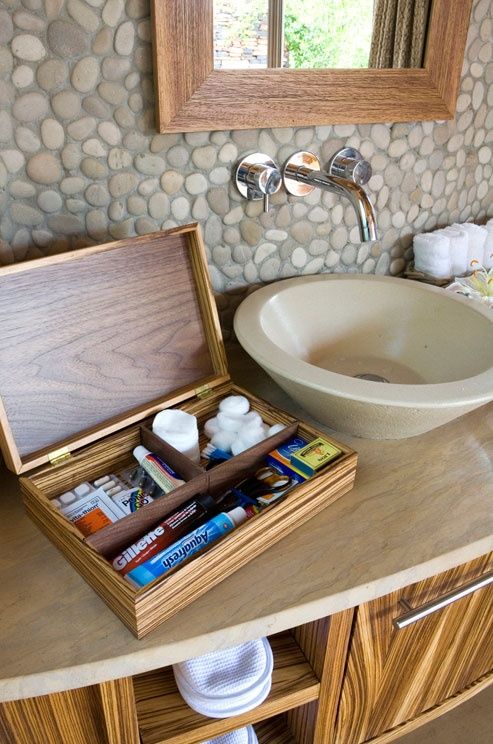 Having a box in the bathroom with items for your guests, including mouthwash, aspirin, and other essentials, will let your guests know that their comfort is on your mind.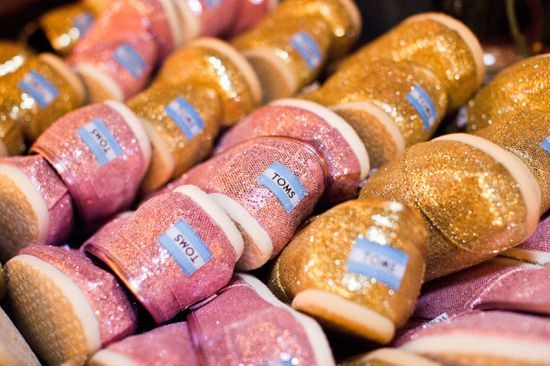 Provide dancing shoes for your guests. These shoes are comfy, classy, classic, and fun!
From our personal opinion; the best item to toss at a wedding!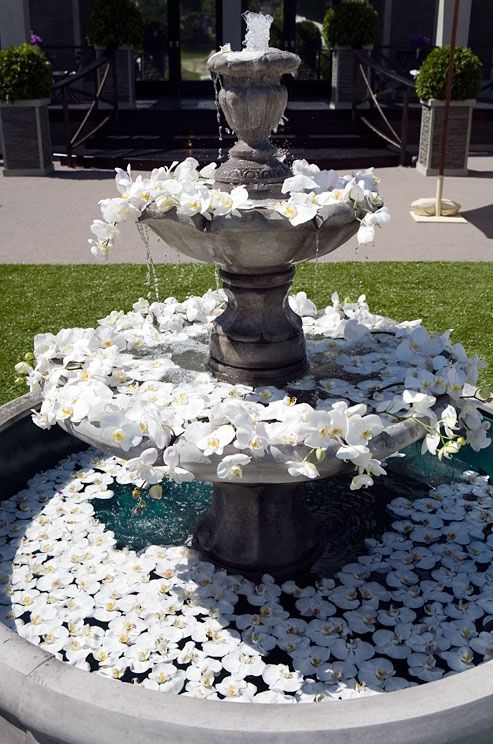 Decorate boring water features and leave no stone unturned in order to create the most glamorous wedding.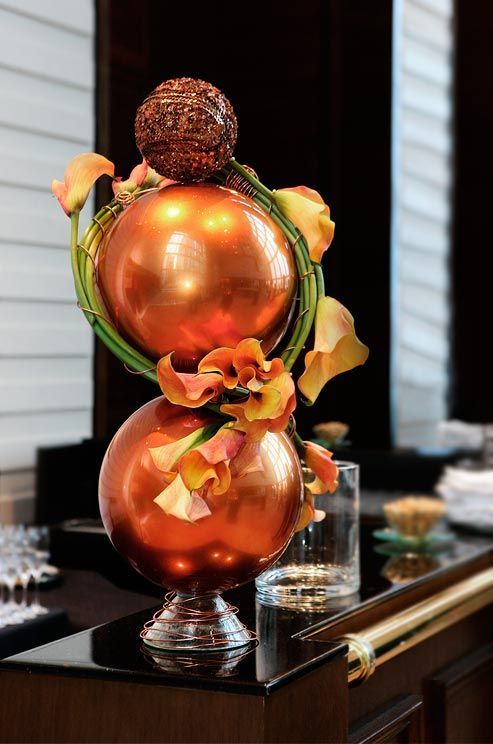 Strong stems make Calla lilies ideal for modern, architectural arrangements.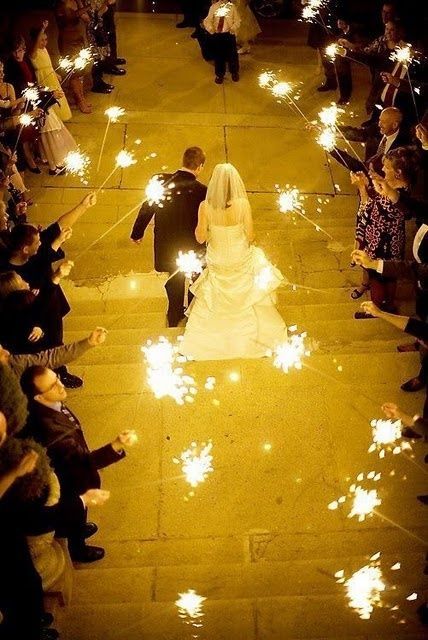 Help make guests part of a fun, interactive send of, like this one involving sparklers.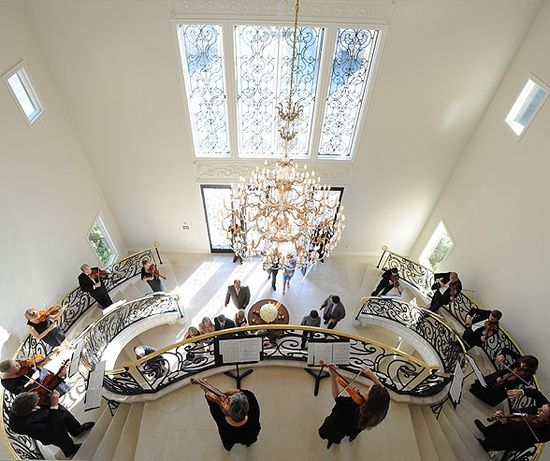 Guests being serenated by musicians, why not? This screams elegance!
For help coordinating your elegant affair, and to discuss your vision, or to answer any wedding or event related questions you may have regarding your occasion, contact Essence of Events today.
To schedule your free, initial consultation, call 253.292.1482 or email us at contact@essenceofevents.com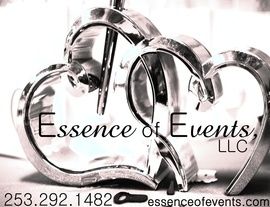 Written by Samantha Macrae