| | |
| --- | --- |
| Posted on July 15, 2013 at 4:10 AM | |
At Essence of Events, LLC we know choosing your first dance song with your husband can be tricky business, but chosing a first dance song with another very important man in your life can also be some tough stuff. I'm talking about the father-daughter dance.
Now you may have some rough memories of your middle-school dances where bring dad along was mandatory, and the pink frilly dress was a tragic obligation that you wore with horrific 80's pride, but hopefully at you're upcoming wedding this moment will be a little more sentimental.
In lieu of this big day and moment, we have compiled a list of tunes, modern, classic and all perfect for you and the first man you ever loved, for you to consider. You don't want them to be romantic, just heartfelt and right for those few moments together before you move to the next stage of your life.
"Gracie" - Ben Folds
"Daughters" - John Mayer
"100 Years" - Five for Fighting
"When You Need Me" - Bruce Springsteen
"How You've Grown" - 10,000 Maniacs
"Daughter" - Louden Wainwright, III
"My Girl" – The Temptations
"Wildflowers" – Tom Petty
"Daddy's Little Girl" – Michael Buble
"It's For My Dad" - Nancy Sinatra
For DJ and musician recommendations to make this moment even more special, and for more playlist recommendations, contact Essence of Events today. To schedule your free, initial consultation to discuss your wedding plans call 253.292.1482 or email contact@essenceofevents.com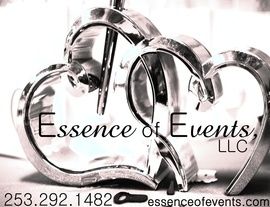 Written by Samantha Macrae
Categories: Music/DJ/Entertainment, Weddings, Trends/Style/Themes